Growth Hormone Optimization Specialist in Jacksonville, FL
If you are looking for a growth hormone specialist, then you have come to the right place.

Hans Crevecoeur APRN

offers a range of comprehensive therapies such as testosterone replacement therapy, human growth hormone therapy, peptide hormone therapy, and more to optimize growth hormone levels, leading to proper organ development and functioning. To achieve a healthy life through optimal hormone levels,

contact us

today or visit us online to book an appointment. We are conveniently located at 

8102 Blanding Blvd. Suite 17, Jacksonville, FL 32244

.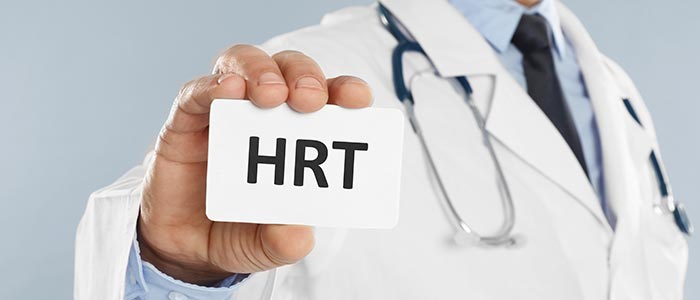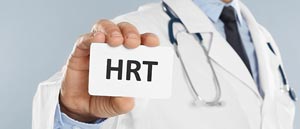 Table of Contents:
What is hormone replacement therapy for men?
How does a person know if they have low male hormone levels?
Do you have hormone replacement therapy doctors near me?
What is hormone replacement therapy for men?

As men age, their testosterone levels naturally decrease. As a result, hormone therapy does not replace anything that is naturally lacking.

The hormone testosterone is essential for reproductive function, male sexual development, red blood cell production, muscle development, and bone strength.

Generally, men's natural decrease in this hormone does not affect their overall health more than the aging process does. There is disagreement among medical experts about the significance of a decrease in testosterone levels. Aside from the risks associated with hormone therapy, they disagree about the health benefits of using it to combat the natural aging process in men.

Hormone therapy can benefit some men with unnaturally low testosterone levels. Hypogonadism, for instance, causes unnaturally low levels of testosterone. In this condition, the testicles don't produce the right amount of testosterone due to a malfunction.

There is less certainty about whether testosterone therapy can benefit healthy men whose testosterone decline is merely due to aging. Researchers have had difficulty answering this question. The effects of testosterone therapy in men with healthy testosterone levels have not been well studied. There were fewer studies, and their results were unclear.

There are several options available if your doctor recommends testosterone therapy. Intramuscular testosterone injections will be injected into the muscles of your buttocks every two to three weeks. Testosterone patches are applied each day to your back, buttocks, arms, or abdomen. The application sites should be rotated. Topical testosterone gel is applied daily to your shoulders, arms, or abdomen.
How does a person know if they have low male hormone levels?

By measuring testosterone levels in the blood, low testosterone can be diagnosed. Since testosterone levels tend to fluctuate throughout the day, it may take several measurements to determine whether a patient has low testosterone. Most testosterone levels are highest in the early morning, near 8 a.m. It is for this reason that doctors prefer to measure testosterone levels early in the morning.

As men age, testosterone levels decrease gradually, a process known as andropause or male menopause. Most men don't experience any significant symptoms as a result. Some people may notice that their muscle mass is declining, that they are depressed, or that they are less interested in sex.

Males with low testosterone can develop large breasts, smaller, softer testicles, thinner muscles (this happens gradually over time), and loss of body hair (also slow, usually over time).

Osteoporosis is often caused by low testosterone levels. The bones may become thinner, weaker, and more prone to breaking as testosterone levels fall.

In some cases, a drop in testosterone does not interfere with sex, but it can make it more difficult for your body and brain to become aroused. Some men may notice a decrease in libido, while others may lose interest in sex entirely. Erections can also be harder to get or maintain when testosterone levels are low.

Men sometimes have subtle problems like mood changes, difficulty concentrating, and low energy. It is also possible for these symptoms to be caused by other health concerns, such as anemia, depression, sleep issues, or chronic illnesses.
Do you have hormone replacement therapy doctors near me?

Patients in Jacksonville, FL, can receive treatment for hormone replacement therapy at Revamp Wellness Center. Revamp Wellness Center for Men specializes in men's health and wellness. Our medical professionals have pioneered erectile dysfunction, premature ejaculation, and many other treatments at Revamp Wellness Center for Men.

In order to achieve this, we conduct extensive laboratory testing and examinations. For optimal health, we will correct and restore your testosterone levels, vitamin deficiencies, nutritional deficiencies, hormonal imbalances, and systemic inflammation. Men become youthful again and are able to be themselves again. We serve patients from Jacksonville FL, Riverside FL, Paxon FL, Arlington FL, Lakeshore FL, and Crystal Springs FL.