Peptide Therapy Specialist in Jacksonville, FL
Peptide therapy is a natural, effective, non-invasive supplement that is used to combat the signs of aging, promote weight reduction and hair regeneration, and reduce inflammation. It is the building block of an amino acid that is utilized to enhance the quality of life and improve overall health and wellness. Learn more about peptide therapy and how we can help! Call our team of professionals at REVAMP Wellness Center today or visit us online to book an appointment. We are located at

8102 Blanding Blvd. Suite 17, Jacksonville, FL 32244

.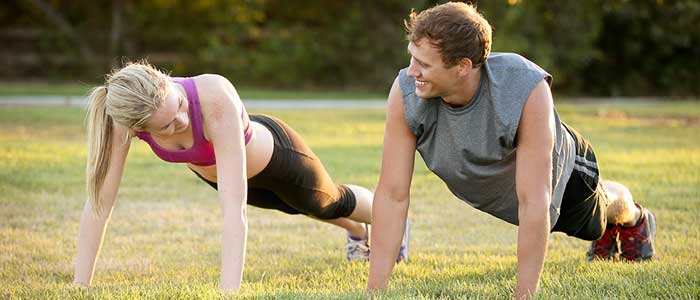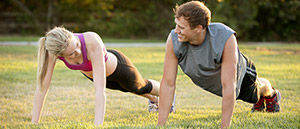 Table of Contents:
What does peptide therapy do?
How much does peptide therapy cost?
Why do doctors prescribe peptides?
How often do you inject peptides?
What does peptide therapy do?

Peptides are made by your body. These are amino acid strings, which are the building blocks of proteins. A peptide, however, has fewer amino acids than a protein. There are some peptides that can be replicated in the lab that are similar to those found in the human body. A variety of conditions, including diabetes and multiple sclerosis, are treated with these drugs. Certain types may also benefit your skin, muscles, and weight, according to studies. Over-the-counter dietary supplements and skin care products now contain them.

Peptides play many different roles in the body, each with a different function. A greater understanding of what synthetic peptides can do and how they work is needed. Peptide therapy has a wide range of potential benefits.

Anti-aging benefits can be achieved. Proteins found in healthy skin, such as collagen and elastin, are made by collagen peptides. A peptide called an antimicrobial peptide (AMP) plays a role in the production of melanin, the pigment of the skin. A synthetic version of another AMP might help reduce hyperpigmentation and age spots.

Peptides can improve the skin barrier. Your body can benefit from antimicrobial peptides by fighting bacteria and promoting wound healing.

Peptides promote muscle growth. Boosting muscle growth or repair is possible with creatine and collagen peptides. Growth hormone-releasing peptides, are known for their performance enhancement, decreases recovery time, and enhances your sleeping pattern for proper muscle growth and strength.

Weight loss can be achieved with peptides. Weight loss might be possible with some peptides, according to scientists.
How much does peptide therapy cost?

The use of peptide therapy can improve your health at a low cost. The cost of peptide therapy depends on the type of medications you receive and the duration of the treatment. Due to the fact that the active substance is injected directly into the bloodstream, injectable peptides are considered to be the most effective. A therapy cycle can last from one to three months. Typically, peptide therapy costs between USD 300 and USD 500 per month.
Why do doctors prescribe peptides?

Its versatility makes peptide therapy ideal for treating a wide range of medical conditions. The reason for this is that there are different types of peptides that can be used in peptide therapy. Osteoporosis, degenerative diseases, obesity, autoimmune diseases, chronic inflammation, aging, neurological disorders, and sleep disorders are common conditions treated with peptide therapy.

There are many medical treatments that target the condition rather than the patient. Peptide therapy, however, can easily be customized to meet your individual needs. The reason for this is that peptides only affect specific tissues and cells, so your doctor can help you determine which treatment is most suitable for your needs. Your doctor will examine you, ask about your symptoms, and review your medical history to determine which peptides will be most effective for you.

The FDA has approved the use of peptide therapy for medical purposes since peptides are naturally occurring substances in the body. In addition, it is one of the few medical treatments that do not involve putting unnatural substances into your body. Additionally, peptide therapy does not cause any serious side effects.
How often do you inject peptides?

There are three main ways to inject peptides. There are three ways to inject it: intravenously, intramuscularly, and subcutaneously.

Medical supervision is required for intravenous injections. Injecting the peptide therapy into a vein requires finding the vein. An intramuscular injection requires a direct injection deep into the muscles, which is a relatively easy method. Using this method, peptide drug therapy is absorbed more quickly into the bloodstream. Subcutaneous injection of peptides is probably the most advisable and common practice. The peptide is administered just under the skin. Subcutaneous injections should be administered near the stomach, in the abdominal region.

How often peptides will be injected will depend on the patient's needs and the type of peptide they are using. Options include BPC-157 (for healing and regeneration), CJC-1295/Ipamorelin (for increasing natural HGH and muscle mass), and PT-141 Bremelanotide (for improved sexual function). Some may be injected daily.

Peptide therapy is available at REVAMP Wellness Center. We serve patients from Jacksonville FL, Riverside FL, Paxon FL, Arlington FL, Lakeshore FL, and Crystal Springs FL.