IV Peptide Therapy in Jacksonville, FL
To enhance the body function and overall well-being, IV peptide therapy utilizes peptide hormone to bind the targeting cell and trigger the signaling cell to accomplish the desired results. IV peptide therapy is a comprehensive treatment that can be used to address hormonal imbalances, improve performance, raise energy, strengthen the immune system, and reduce inflammation. Peptide IV drip can address certain wellness concerns for more simplified results. Hans Crevecoeur, APRN offers IV peptide treatment as an alternate method of treating numerous health concerns in order to feel more confident and healthy in your daily activities. To learn more, contact us or schedule an appointment online. We are conveniently located at 8102 Blanding Blvd. Suite 17, Jacksonville, FL 32244.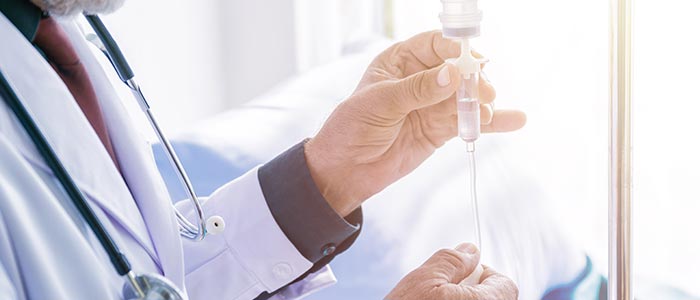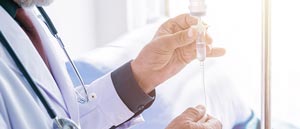 Table of Contents:
What is IV peptide therapy?
What does IV peptide therapy do?
Who is a good candidate for IV peptide therapy?
How long does peptide IV therapy last in your body?
IV peptide therapy has grown in popularity over the years as it's a safe, effective, and FDA-approved form of wellness therapy that can address a wide array of concerns. Customizable IV peptide programs have been shown to improve hormonal imbalances, optimize your body's natural processes, improve intercellular communication, help boost athletic performance, and reduce pain and inflammation.
IV peptide treatments are personalized to your unique needs to support your overall health wellbeing. At REVAMP Wellness Center, our team of specialists would be happy to walk you through the process of IV treatment and answer any questions that you may have. Contact us today for more information about innovative IV peptide therapy or book in online to schedule an appointment at your earliest convenience.
What is IV peptide therapy?

Peptides are produced in the body via the digestion of proteins and then rapidly absorbed into the blood stream for distribution. Peptides are vital in keeping all bodily functions and processes running effectively, aiding in hormone production, tissue repair, muscle recovery, brain function, sexual function, reproductive health, quality sleep, and weight regulation.
 
IV peptide therapy, also known as peptide infusion therapy, involves safely funnelling peptides into the bloodstream via an intravenous (IV) line to replenish missing stores or boost existing ones. During this process, peptides bind to cell receptors and trigger them to start responding in a way that optimizes the body's processes. By utilizing specially picked amino acids, peptide IV drips can target specific wellness corners for a more streamlined outcome.
What does IV peptide therapy do?

IV peptide therapy allows vital proteins to be delivered directly into the bloodstream so that they can be distributed and absorbed by the body more quickly and effectively. This direct method of delivery means that significantly less of the proteins are lost during digestion, allowing for them to infiltrate cells more readily for faster overall results.
 
Peptides have clinically demonstrated effectiveness in treating a myriad of health conditions, such as acute and chronic pain, systemic inflammation, joint and muscle problems, insomnia, sexual dysfunction, hormone irregularities, and decreased libido. It has also been shown to increase hormone production, promote weight loss, optimize the nervous system, elevate mental clarity and cognition, and improve symptoms associated with anxiety and depression.
Who is a good candidate for IV peptide therapy?

IV peptide therapy is appropriate for anyone that wants to boost their overall wellbeing in an effective and non-invasive manner.
 
Peptide therapies utilize naturally occurring ingredients that the body readily accepts, making it a safe option for many looking to elevate their health. This includes both men and women over the age of 18 that are looking to bolster their amino acid levels to combat aging and/or health issues. 
 
You are considered a good candidate for IV peptide therapy if you encounter any of the following symptoms/ailments:
 
– Acute and/or chronic pain.
– Anxiety.
– Decreased stamina
– Decreased strength. 
– Depression.
– Fatigue.
– High body fat.
– Inflammation.
– Low hormone levels.
– Low levels of lean muscle.
– Reduced bone density.
– Reduced libido.
– Sensitivity to heat and cold.
 
Those with certain health conditions and/or allergies/sensitives may not be suitable for IV peptide treatment. It's important to consult with your primary care provider and your attending IV specialist to ensure it's the right procedure for you.
How long does peptide IV therapy last in your body?

The amount of time the vitamins, minerals, and peptides provided in IV therapy will remain in your body will vary depending on your starting peptide levels, what your body needs, your overall health, and the type of infusion you choose. It may be days, weeks, or months depending on these factors.
 
On average, you can expect the benefits of IV peptide therapy to be noticeable within three weeks of therapy. However, it can take anywhere from three to six months following your IV treatment to experience the results you're looking for.
 
If you're considering IV peptide therapy and would like more information about the process or whether it's the right option for you, connect with us at REVAMP Wellness Center. Our experienced and knowledgeable team would be happy to answer any questions that you may and get you moving towards the best treatment option for your unique goals. Or, if you're ready, you can also book in online to schedule an appointment at your earliest convenience. We are located at 8102 Blanding Blvd. Suite 17, Jacksonville, FL 32244. We serve patients from Jacksonville FL, Riverside FL, Arlington FL, Crystal Springs FL, Lakeshore FL, Paxon FL, and surrounding areas.