Telemedicine in Jacksonville, FL
Telemedicine is available at Revamp Wellness Center so book your next appointment with our specialist today and let us help you achieve beautification your way. For more information, call us.
Telehealth is a robust creation in healthcare that helps doctors to treat patients wherever they are. It saves time and money for patients and increases healthcare value and affordability. For more information, contact us or schedule an appointment online. We are conveniently located at

8102 Blanding Blvd. Suite 17, Jacksonville, FL 32244.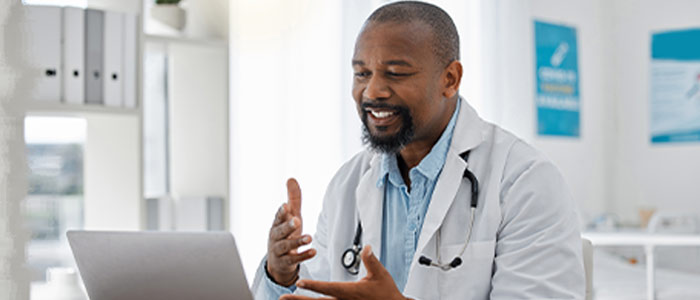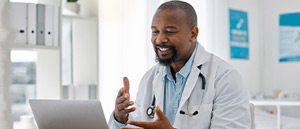 Table of Contents:
What is telemedicine?
What conditions can be treated with telemedicine?
Does Revamp Wellness offer telemedicine services in Jacksonville, FL?
Telemedicine has been around in various forms for many years. It is only recently that it has become something more widely used. The need for people to stay home because of restrictions has led to the wider adoption of this technology. It has led to advancements in its function and security. It is also paving the way for expanded medical services in remote locations. This service is making medical practices more easily available to people who may never have access to them.
What is telemedicine?

Telemedicine is the method of caring for patients remotely. This means that the doctor and the patient do not need to be in the same room or location. The current technological advances have allowed for safe video-conferencing systems to provide ease and security in distance meetings.

Telemedicine makes healthcare more available to many people while also making it more cost-effective. Telemedicine allows people to see doctors and specialists who may have offices that are not easily accessible. It allows people in rural areas to have access they wouldn't have had in the past. It allows people who have difficulty leaving their residences to have easier access to doctors and specialists.

Doctors and patients can share information immediately through a safe and secure system. Doctors can check readings from medical devices located at the patient's location without having to be there. This makes the entire process of meeting with a doctor more efficient and cost-effective since the patient doesn't need to take the time to the office. It is also easier for the doctor since the ease leads to fewer missed appointments.

The concept of telemedicine may seem like a new approach to healthcare, but it has been around for many years. Recent needs have made this technology much more desirable. The advances in technology and healthcare innovation have greatly expanded their availability.

This is a form of meeting with doctors that are becoming widely accepted. It is being used in many areas of medical and psychological practices.
What conditions can be treated with telemedicine?

Telemedicine can be used for a wide range of health issues. Here is a list of conditions that can be treated through telemedicine:

– Allergies
– Asthma
– Arthritic pain
– Bronchitis
– Cold and flu
– Diarrhea
– Insect bites
– Pharyngitis
– Pink eye
– Rashes
– Respiratory infections
– Cellulitis
– Skin conditions
– Sinusitis
– Sore throats
– UTIs
– Sprains and strains
– Sports injuries
– Sexual dysfunction
– Psychological problems
– Erectile dysfunction
– Substance abuse

Telemedicine can be adapted to many medical specialties. A surgeon may use this for post-operation check-ups. A gynecologist can use this for many of their services. An internist can use this to discuss the results of lab tests and diagnosis of health concerns. A men's health clinic can use this to work with issues of erectile dysfunction or ongoing treatment of low testosterone.

The use of this service keeps expanding.

There are some limitations to telemedicine. The most obvious is that it cannot treat people for emergency situations, such as broken bones, stopping bleeding, or more severe medical issues like heart attacks or strokes. There is also the issue that telemedicine is not currently able to work with people who are not located within the area where the doctor is licensed to practice.
Does Revamp Wellness offer telemedicine services in Jacksonville, FL?

Revamp Wellness is now offering telemedicine for anyone who would like to use this technology. This makes our exceptional services available to more men in Jacksonville and in other parts of Florida, as well. The service is easy to use, secure, and can save you time and money. If you would like to find out more about how telemedicine works and how we can help you, please call and we give you more information. You can also use our online booking system to schedule an appointment. We serve patients from Jacksonville FL, Paxon FL, Arlington FL, Riverside FL, Lakeshore FL, and Crystal Springs FL.